RETHINK YOUR JIU JITSU JOURNEY
Be a part of the world's first and only Brazilian Jiu Jitsu social network. Explore and interact with a global Jiu Jitsu community right at the tips of your fingers. SIGN UP for your free account now and link with your friends!
RETHINK YOUR ACADEMY'S POTENTIAL
Enhance, improve, and renovate the way you manage your academy. With BJJLINK's Admin Platform, you'll be able to keep your academy updated and organized on everything that is important to you at a low cost. Take control of your academy's growth and get a FREE TRIAL today!
BE A PART OF A GLOBAL JIU JITSU COMMUNITY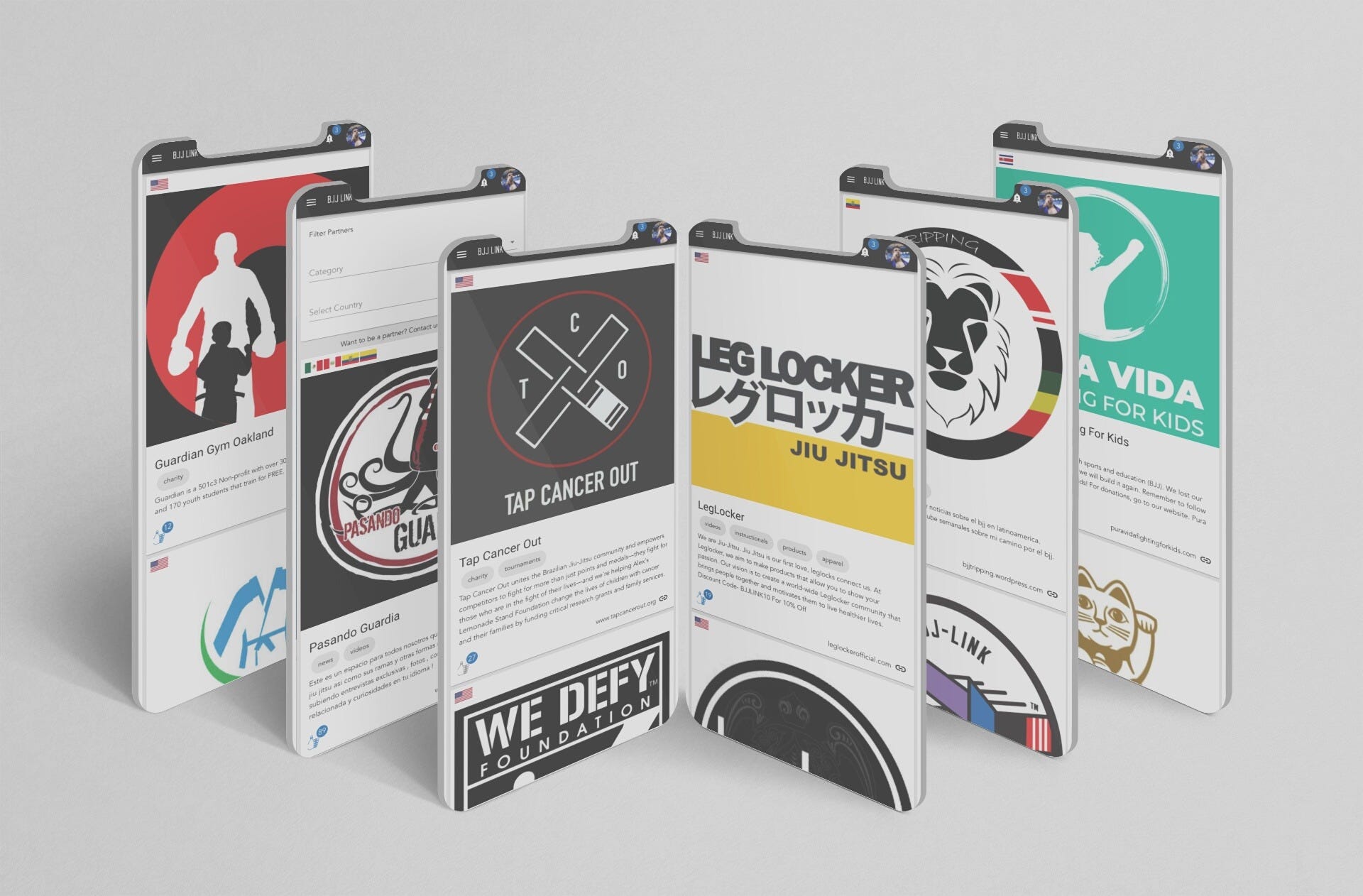 GIVING BACK TO JIU JITSU
BJJLINK has partnered with over 20 like-minded Jiu Jitsu businesses to continually promote and support the growth of Jiu Jitsu in the world. Want to help us evolve and achieve our mission of helping Jiu Jitsu become a globally recognized and funded sport? partner with us and join our mission? Click the button below!
BJJLINK STORE
Interested in repping some dope BJJLINK apparel to show your support for a digitally and globally connected Jiu Jitsu community? Click the button below!