BJJLINK Admin is a martial arts platform created specifically for Jiu Jitsu gyms to help improve their daily operations by leveraging today's technology.
Seamlessly integrated with BJJLINK Social, our admin platform speeds up on-boarding and streamlines processes.
BJJLINK IN COMPARISON TO OTHER PLATFORMS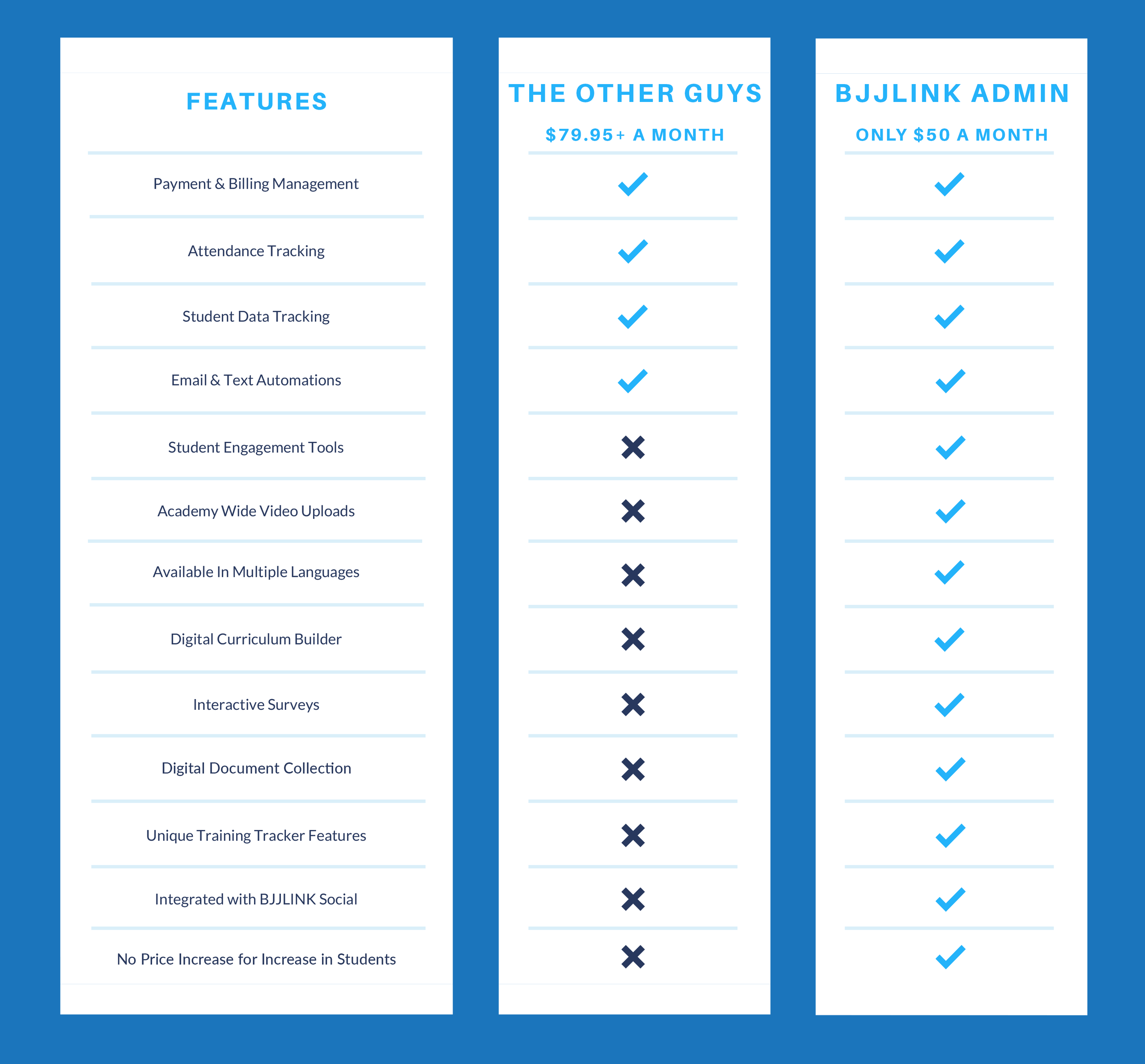 BJJLINK aims to help out the Jiu Jitsu community by any means possible. It is with this conviction that we offer our BJJLINK Admin platform at a low monthly charge to academies who are interested in utilizing it. No strings attached. Lastly don't let our low monthly cost fool you - our Admin Console is not only the cheapest option but the most robust & well-built one as well.
Unlike other martial arts software programs, our BJJLINK Admin platform does not restrict certain features based on any subscription plan you may have. You will have access to every current and future feature that is uploaded to the platform.
EXCLUSIVELY BUILT FOR JIU JITSU
Why waste time figuring out which martial arts software program is right for your Jiu Jitsu academy when the BJJLINK Admin platform was designed specifically for Jiu Jitsu academies in mind. With features and tools curated for Jiu Jitsu and Jiu Jitsu only, our admin platform will enhance student-to-professor communication, keep your academy's internal affairs efficiently organized, and allow for overall smoother operation of your day-to-day operations. Rethink your academy's potential with the BJJLINK Admin platform.
Easily manage and filter through your students attendance with features that allow data to be seen per member, specific classes, and individual months.
ADMIN's monthly view calendar allows you to keep your events and classes organized. You can assign professors, add notes, add max capacity of students per class, and enable wait-lists to keep your classes safe and under control. You will be notified every time someone requests to join your classes.
Analyze student and academy data ranging from check-in performance to attendance behavior in order to maximize your academy's growth.
HARDWARE FREE CHECK-IN SYSTEM
Since your students can use the BJJLINK app to check-in, a central device for attendance management is indeed possible - but not necessary. They can use their own devices to check-in hardware free!
DIGITAL WAIVERS AND CONTRACTS
Easily manage and customize all your waivers and contracts using BJJLINK Admin Console.
PRIVATE VIDEOS FOR STUDENTS
Academy owners and managers can upload and share videos directly in BJJLINK - and make them available only to their academy students. Great for teaching techniques virtually/digitally.
SUBSCRIPTIONS AND PAYMENTS
BJJLINK can help you manage all recurring subscriptions and one-time payments for your students. Admin Console's payment system is very intuitive and user friendly to make it easy for you to manage your billing and drive sales for merchandise.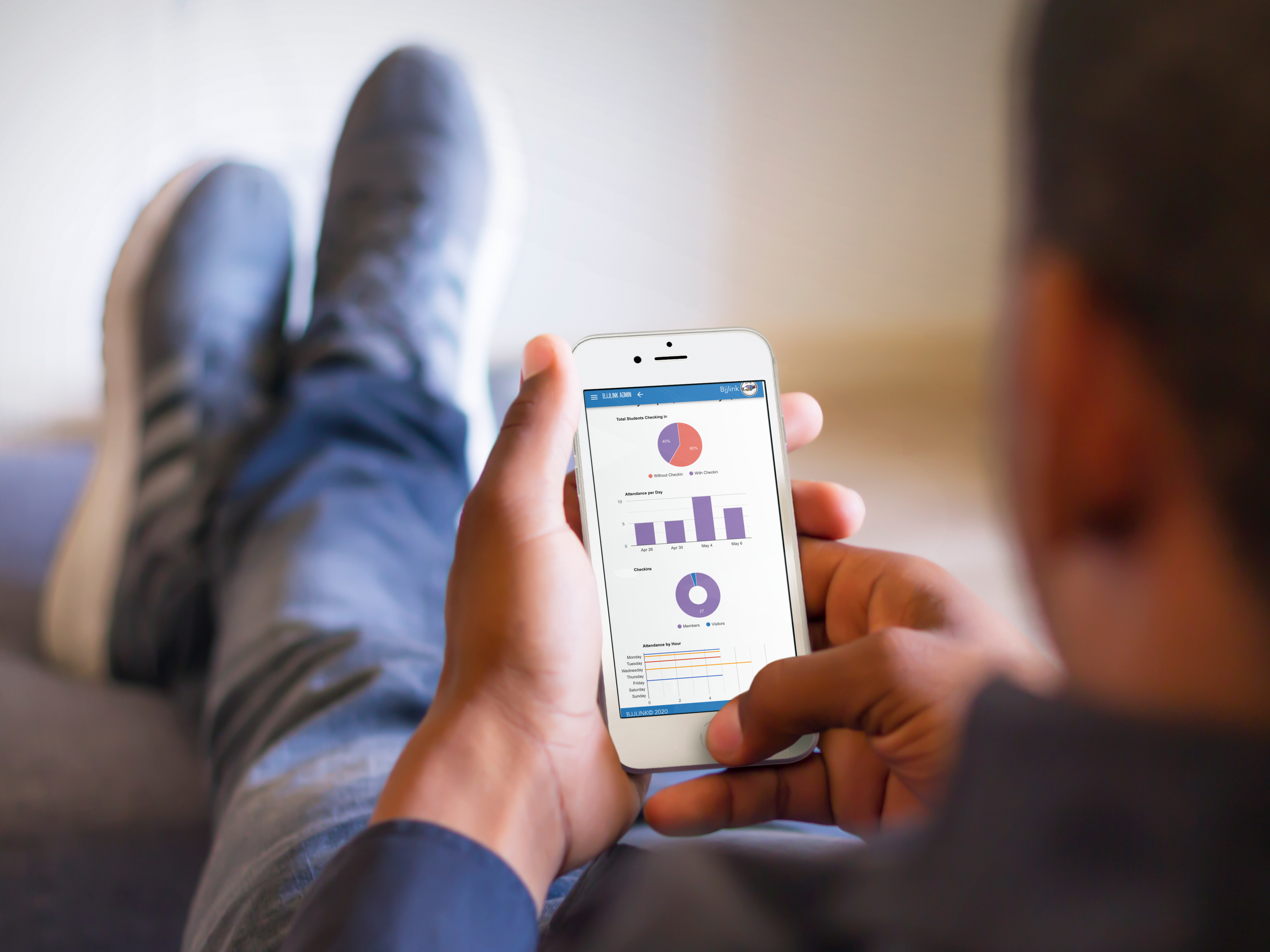 MANAGE YOUR GYM WHEREVER YOU ARE
USE A DATA-DRIVEN APPROACH TO IMPROVE YOUR BUSINESS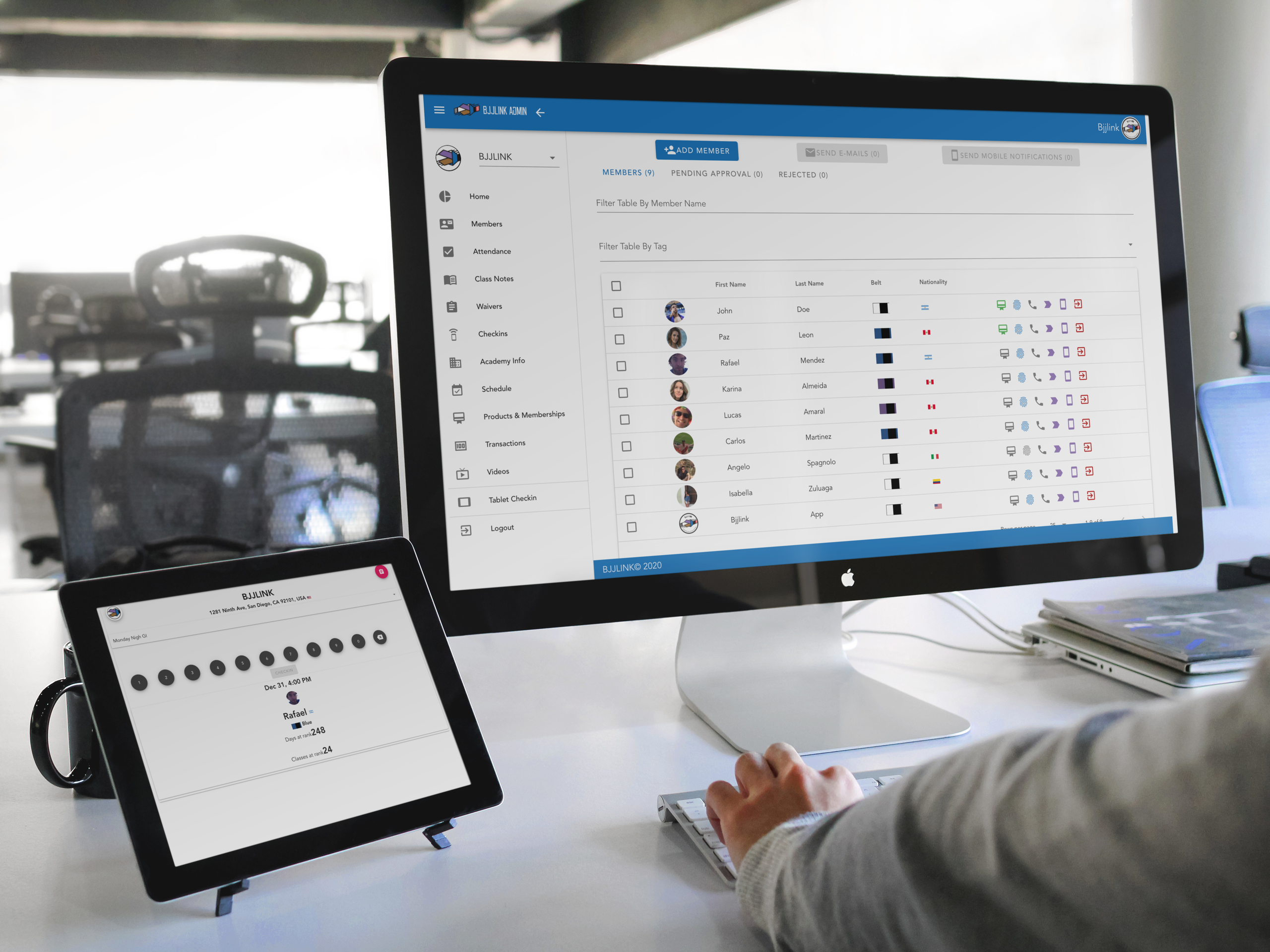 RETHINK YOUR ACADEMY'S POTENTIAL
SEE WHAT PEOPLE SAY ABOUT US!
REQUEST A BJJLINK ADMIN DEMO